Experimental Radio Art & Art Show, broadcasted on Viennese Pirate Radio for the label R.A.M.S. – 1992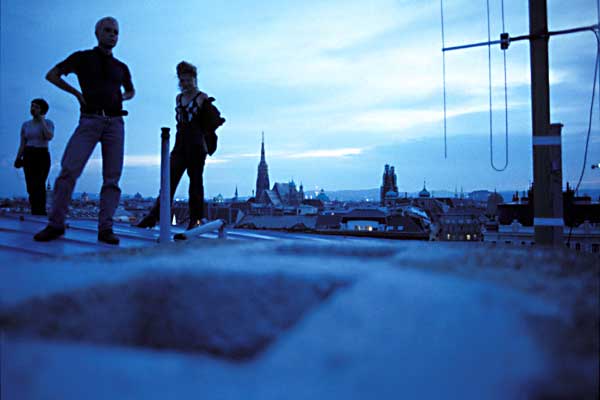 ---
R.A.M.S.-Radio was a regular pirate radio program/station (01/1992 – 06/1993) in Vienna initiated by the art collective R.A.M.S.
The station broadcasted each Wednesday at 8 pm on 103.3 MHZ (later 107.3 MHZ) and was participating the pirate radio movement in Austria at this time.
R.A.M.S. curated shows done by other sound & visual artists through a play-system: an applying artist had to fill out a visual form with a logo, a sketch or whatever. After that the game determined time-modules (1-30minutes), which had to be filled by audio-material and which were looped over an hour.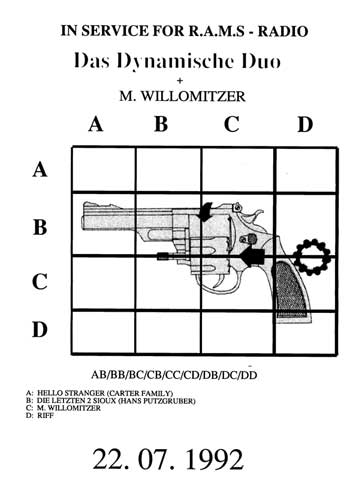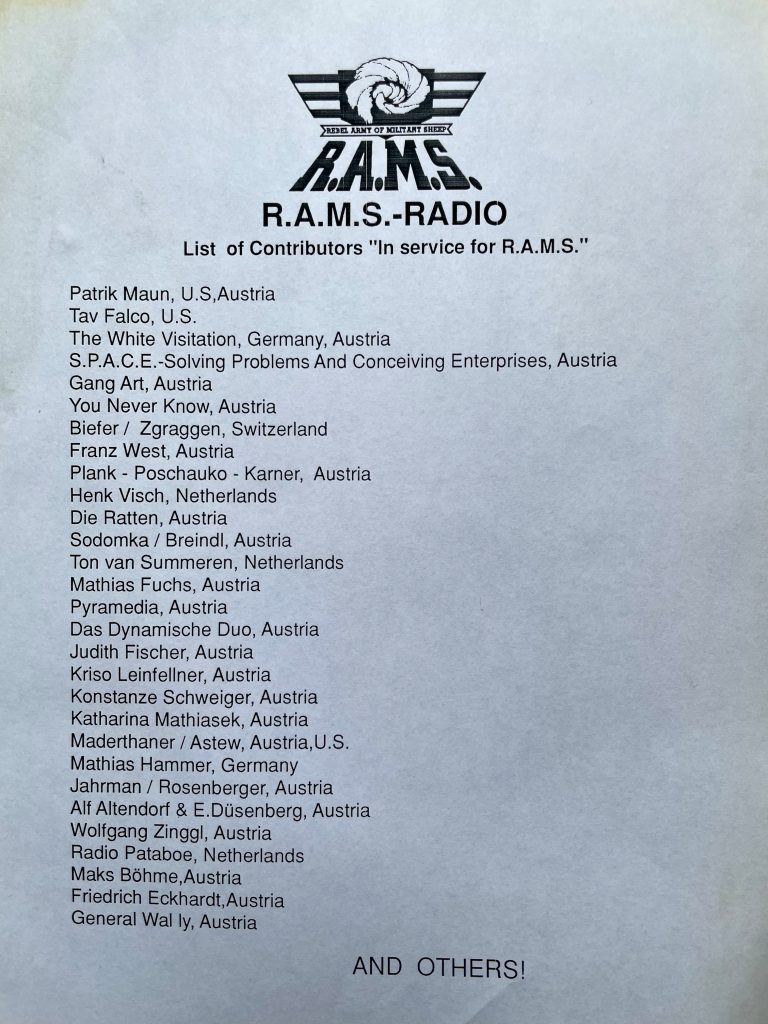 Artists; Henk Visch (NL), Düsenberg (A), You Never Know (A), Tav Falco (US), The White Visitation (Manuela Burghart & Stefan Beck), Real Practice, Biefer/Zgraggen, The Cosy Kunstcorner – Christie Astew (US) / Franziska Maderthaner (A), R.A.M.S. – Cafe (A), Kriso Leinfellner (A), Wolfgang Zinggl (A), Max Böhme (A), General Wally (A), Judith Fischer (A), Radio Pataboe (NL), Gang Art (A), Die Ratten, Tom van Summeren (NL), Constanze Schweiger (A), Valie Export, Franz West (A), S.P.A.C.E – Solving Problems And Conceiving Enterprises and others more..
Produktion R.A.M.S.: Alf Altendorf, Margarete Jahrmann, Isa Rosenberger
---
---
Some Pressclips:
---
Links:
R.A.M.S.-Radio @ CBA